Pro Presenter vs. Easy Worship
When it comes to presentation software, churches and organizations have had limited options – until now. Nowadays, two of the most popular church presentation software programs out there are Pro Presenter and Easy Worship. While both offer features for creating beautiful presentations, getting the one that is best suited for you can be a bit overwhelming. This blog post aims to give you a comprehensive overview of both tools by comparing their features and capabilities so that you can decide which one might be the right fit for your organization or church's needs.
Commonalities between Pro Presenter and Easy Worship
Pro Presenter and Easy Worship have several common features that make them great tools for creating beautiful slideshows and presentations. Both software programs allow users to customize their slides with text, images, videos, and other media. They also provide a variety of templates to choose from, as well as the ability to save presentations for later use or editing. Additionally, they both have a comprehensive library of fonts, colors, and effects to choose from. Both programs also allow users to create transitions between slides and link multiple presentations together for a seamless presentation experience. Finally, both Pro Presenter and Easy Worship are compatible with most media players, allowing users to easily play their presentations on the big screen. In summary, Pro Presenter and Easy Worship are both great options for creating beautiful presentations with ease. With their many features, users can create stunning slideshows and presentations quickly and easily.
Pros and cons of each software
Pros of Pro Presenter include its support for multiple video layers, along with the ability to easily drag and drop media into the presentation. Additionally, it offers a wide range of tools to customize your slides including templates, motion backgrounds, text control options, and many more. The program also has an intuitive interface making it easy to use for both beginner and advanced users.
On the other hand, Easy Worship is better for those who are new to presentation software or don't need all of the bells and whistles that Pro Presenter offers. It's also quick to learn and use since it has fewer options. It features a simple drag-and-drop interface, allowing users to quickly add videos, images, and media to their slides. Plus, it includes a library of media assets such as stock videos and images that can be added to the presentation with ease. It's also compatible with different devices, so you can make changes on-the-go if necessary.
In conclusion, Pro Presenter is better for those looking for advanced tools and features while Easy Worship is ideal for beginners who are looking for an easier-to-use platform. Both have their own strengths and weaknesses, so it's important to consider what your needs are before making a decision.
Budget considerations in choosing the right platform
When it comes to budget, Easy Worship and Pro Presenter have some distinct differences that should be considered. Easy Worship has a much lower price tag than Pro Presenter, with a one-time purchase of $399. This makes it an ideal option for churches on a tight budget or those just starting out with worship software. Pro Presenter, on the other hand, requires a yearly subscription of $399 to use the software. This makes it much more expensive in the long run, but may be necessary for churches looking for access to all of Pro Presenter's features and updates. Additionally, Easy Worship offers an Educational License which allows up to three computers to use the software for only $179 – perfect for small churches or home use. Pro Presenter does not offer a similar educational license at this time.
Ultimately, budget should be an important factor when deciding between Easy Worship and Pro Presenter. Both are powerful church presentation software with unique features, so finding the right one largely depends on your needs and available resources. Do some research and make sure to consider all of the options before you make a purchase. It is also important to remember that the cost of purchasing software can be quickly compensated for when you consider the time and money saved from not having to manually create slides each week. With the right software, creating engaging worship services is easy and efficient. So do your research, weigh the pros and cons, and decide which will best suit your needs.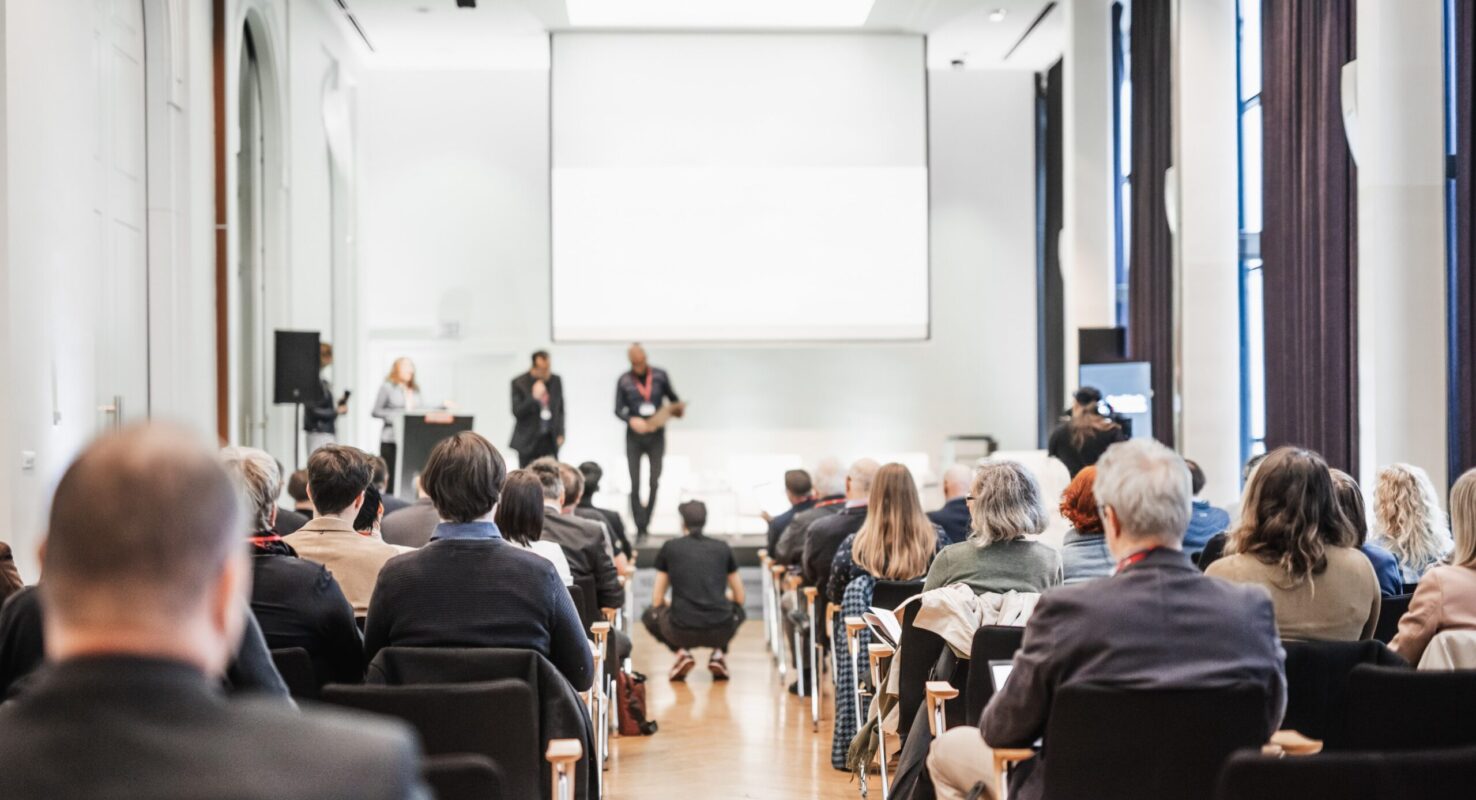 Tips for transitioning from Pro Presenter to Easy Worship
If you have been using ProPresenter to design your worship slides but are now making the switch to Easy Worship, there are some tips and tricks that can make the transition smoother.
The first tip is to customize the layout of Easy Worship as much as possible. This means choosing a background for each slide, adding branding elements such as fonts and colors, and setting up the stage display. This will help the transition from ProPresenter to Easy Worship because it will make the user interface of both programs more similar.
Second, take advantage of the media library feature in Easy Worship. This feature allows users to store their slides and other worship media in one convenient location and organize them into folders for quick retrieval. This is especially useful when transitioning from ProPresenter because it allows users to easily find any media they have previously created in the other program.
Third, take advantage of the sharing feature in Easy Worship. This feature allows users to share their worship slides with other members of their team or church and enables them to collaborate on the design of a presentation. This is especially useful when transitioning from ProPresenter because it allows users to quickly and easily share their work with others without having to go through the process of exporting and importing slides.
Finally, use the power of Easy Worship's search feature to quickly find any media or slides that you need. This powerful search feature will make it quick and easy to locate any slide or media item you need, which is especially helpful when transitioning from ProPresenter.
By following these tips, the transition from ProPresenter to Easy Worship should be a smooth one. Take some time to customize your layout, take advantage of the media library and sharing features, and use Easy Worship's search feature to find any item you need quickly and easily. With these tips, you will be able to quickly and seamlessly transition from ProPresenter to Easy Worship.
Tips for transitioning from Easy Worship to Pro Presenter
For those using Easy Worship for their presentation software, the transition to Pro Presenter may not be as daunting as you think. Here are some tips that can help make the switch from Easy Worship to Pro Presentation a smooth and successful one:
Familiarize yourself with the layout – When transitioning from Easy Worship to Pro Presenter, it's important to be familiar with the new layout. Take some time to explore the interface and become comfortable with the features and tools before you dive in.
Get a tutorial – There are plenty of tutorials online that can help walk you through Pro Presenter's features step-by-step. Taking some time to go over these tutorials can really help you become comfortable with the program quickly.
Practice, practice, practice – The best way to get familiar with any software is by practicing with it. So before using Pro Presenter for a live presentation, be sure to set aside some time to test out its features and create sample slides to make sure everything runs smoothly.
Utilize available support – If you get stuck while setting up Pro Presenter or have any questions, don't hesitate to ask for help. Most presentation software companies offer free customer service and online forums where you can ask questions and even connect with other users.
Conclusion:
Ultimately, when it comes to deciding between Easy Worship and Pro Presenter for presentation software, there are benefits to consider for each one. Both are popular solutions but with subtly different features that could be advantageous depending on your specific requirements. While Easy Worship is simpler and cheaper, Pro Presenter has a more interactive interface which could prove to be ideal for larger presentations. For users who want to be able to quickly format slides and multimedia content into complicated presentations, or those who need a more versatile platform with advanced features such as live streaming capabilities and media library access, then Pro Presenter will likely be the best choice. Whether used in education settings or for religious services, both programs offer efficient ways to create engaging presentations quickly and easily. In the end it's important to consider the purpose of the presentation before making a final decision – if you prioritize an accessible user-interface that allows you to compare slides or have greater media integration capabilities, then Pro Presenter might just be the perfect solution for your particular needs.
Is a PC or Mac better for worship presentation? PCs offer the most versatility when it comes to presentation options. They have a wide range of compatible software packages that make creating presentations quick and easy. However, there is a greater chance of virus infections with PCs, so it's important to make sure your church has adequate anti-virus protection in place.