Purchasing a Flat Screen Monitor for Your Church
It is fast becoming a necessity, not a luxury. For years large churches have been able to afford sophisticated closed-circuit television systems that made it easy for their pastors and other speakers to reach the entire congregation from anywhere in the facility. For many reasons, however, smaller congregations cannot afford these expensive video facilities.
Should you purchase a flat-screen monitor for church presentations? For churches who cannot afford sophisticated video facilities, purchasing a good quality flat screen monitor for their computer system is the most reliable and cheapest option available to them. With this product, you can avoid all the hassles involved in running cables and choosing projection screens when it comes time to make your presentations at church.
A lot of churches and even ordinary homes uses LCD monitors or flat-screen monitor today because they are convenient and easy to use therefore giving better solution for presenters. However, there are still some things that you must consider first before purchasing one including:
monitor brand
warranty coverage
connectivity options
size
customer reviews
warranty plan
This way, you can be sure that what you are purchasing is not a fake one and it also has good quality because these factors will help you determine what to buy before actually buying a monitor.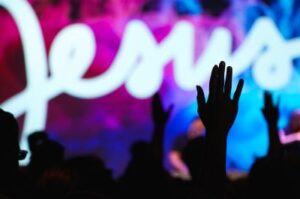 7 Flat Screen Monitor Considerations
Let's take a look at some of the top things you should consider when purchasing a flat-screen monitor for your church:
1. Size
Today, flat-screen monitors come in different sizes, and of course the larger it is the more expensive it is. However, you can do a little bit of research on how big or small will fit your chosen space. This is especially important if you are going to place it permanently in that area and not just for presentation alone.
This factor will greatly depend on how many people will be viewing your message and also what kind of message you wanted to deliver.
Churches usually have less room than individuals do in their homes. Because of this, it's best if you go with a smaller flat-screen television. Many models offer 17″ to 22″ screens. This works great in churches because the higher quality they provide is needed less as there isn't as much ambient noise or as many people.
2. Budget
Another important thing that we should consider when purchasing an LCD Flat Screen Monitor is budget. Always remember that buying cheap does not always provide a good solution. Sometimes cheaper products tend to have cheaper quality as well therefore it is a must to consider a budget for purchases.
3. Maintenance Plans
You must purchase from reputable sellers with a warranty on the products purchased. However, do not just choose based on price alone. This will give you more problems in the long run due to the poor quality of the product purchased.
However, it would be best if you opt for repairs or maintenance plans that come free with your purchased monitor so reparation costs will not hurt your wallet too much when something bad happens to it.
4. Connectivity
Another thing that we should put into consideration before buying any kind of flat-screen monitor is connectivity. Flat screens today have a wide variety of connection options such as HDMI, V, DVI, etc. which are used for video input.
This is important because this will depend on both the software and hardware that you are using. It's best to ask assistance from people who can help you decide which connection you need for your present tasks.
For example, some presentations require audio-only while others require video with audio or just audio alone. Therefore different connections are needed. There are various ways of connecting flat-screen monitors to computers that you will need to understand before making your purchase.
You have the option of using wireless or wired connections, depending on the kind of equipment you'll be plugging into the monitor in your church. There are also two types of video input that you'll need to consider, VGA and DVI.
5. Warranty Coverage
Warranty coverage is also another factor that we should consider when purchasing a flat-screen monitor. Always look for products with at least two years warranty coverage package to ensure the safety of your purchase especially if it is an expensive one such as flatscreen monitors.
They tend to get damaged easily compared to regular LCDs due to frequent plugging and unplugging on their cables/monitor.
6. Branded or Not?
Many people purchase products that are branded while there are still some who opt to buy non-branded ones. Branded items come with higher price tags compared to the others. However not all branded products need to give you high-quality performance, it will also depend on the seller which one they sell.
So, if you want to get a branded flat-screen monitor don't just base your decision only on its brand. Check out other factors too like warranty coverage and customer reviews about the product you wish to purchase. It is always best this way so you can make sure if the product purchased has good quality or not before investing in something as expensive as LCD monitors.
7. Customer Reviews
Last but not least, you must check the customer reviews about your product. This will help you decide if the product has good quality or not. It will also help you to determine what features are available for each model of LCD monitor so it would be easier for you to compare different brands and models of monitors too.
But again, do not just base on reviews alone. There are still fake ones being posted around the internet today. This might lead you to buy bad-quality products without knowing it.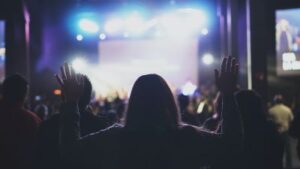 Purchasing the Right Flat-Screen
Something to consider when you are looking for a good flat screen monitor is the size of your congregation. Try to think about what kind of equipment they have in their homes. You'll find that most people over 40 years old still own cathode ray tube (CRT) televisions and use them often, but very few use a larger plasma or LCD flat-screen television.
People who do own these newer types of televisions are most likely to use them in the bedroom where the lights are not as bright and there is usually less ambient noise. If you have ever used a computer monitor in your living room, for example, then you know that big monitors like this one produce crisper, clearer images.
In a room with high ambient noise, even small televisions can be difficult to hear. Inside all flat-screen televisions is a tiny "computer" that measures how much electricity goes through each tiny dot on the television screen.
This is why computer screens don't look like real photographs even when they are broadcasting photographs. The difference you see when watching television is caused by the tiny electrical charges in each dot on the screen, called pixels.
Consider Compatibility With Existing Equipment
Another important area to consider before purchasing a flat-screen monitor is compatibility with your existing equipment. You'll need to be sure that any computer monitor you buy can be connected easily to your current video source and that it can support the kind of video you'll be using, such as VGA or DVI.
Since computers and televisions do not use the same signals to transmit images, your monitor needs to have a built-in "scaler" that takes the signal from your computer and adjusts it for display on your television screen.
You'll also want to be certain that the monitor can handle the resolution settings of your video source. Your video source may be able to display at resolutions higher than what your television can handle.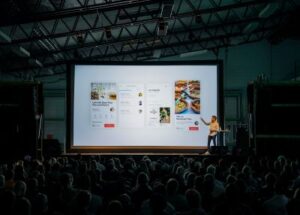 In Conclusion
Electronics today make the world go around! It is more than just a modern advancement. This is also a major influence on different fields of business and society in general, one of which includes the field of presentation such as churches or any type of religious organization.
Presentation plays a very important role in communicating messages to the public especially if it's for preaching and teaching purposes. This can affect people's lives for good or bad depending on the content of the message. Therefore, anything that will be used in presenting it should give justice to what you wanted to communicate.
As you consider your options for reaching all the members of your congregation during worship services, remember that many people attend churches that cannot afford to have a professional video or projection system.
You may have computers or computer projectors in your church now. Maybe you have even considered trying out PowerPoint for yourself, but are not sure how to do it without making "a complete fool" of yourself in front of your congregation.
When you need to make presentations at your church, remember that having a good flat screen monitor can save you and your congregation a lot of time and stress. With the information provided in this article, you should feel more comfortable when making your purchase.