What You Should Know About Church Computer Networking
There are so many advantages to having a church computer network. For starters, It allows for increased communication within the church staff, by allowing email and calendars to be shared. It helps youth group members to remain in contact with each other over breaks. And of course, it can bring your sermons and services to life!
When it comes to the world of computer networking, there are lots of parts to consider. It can be really overwhelming at first if you're new to it all. And you may even wonder if you actually need all of it anyway? Well in my experience as an attendee and organizer of various church events, you do! So today, we're going to go over everything so you are ready to implement it into your church!
Here is what we will cover for Computer Networking For Churches 101
Routers: the hardware that creates the "network" and sends signals from one device to the other. You will want a router that is compatible with your computer network and can handle the traffic.
Connecting Your Devices: including devices such as computers, printers, projectors, media players, servers, and more. You may also want to implement wireless technology to your network for increased mobility.
Wireless: a type of signal that travels through the air, not cables or wires, which allows for mobile devices and remote access. This is preferred over the more traditional wired connections and is useful for linking multiple devices together.
Security: make sure everything is secure, from your passwords to your network traffic, to protect against viruses, scams, and malware.
Establish your network: prepare your staff and volunteers for a successful implementation of the equipment. Establish rules and guidelines.
Getting the Equipment Together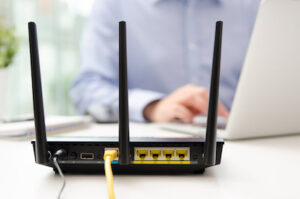 So naturally, you will want to start by getting all your equipment together. You will first need a router to create your network and link all the devices together.
Most routers are sold at different speeds, so you will want one that can handle the size of your network.
If you want to be able to link your church staff and volunteers, make sure it has enough ports ( if you're going the wired route, so they can connect directly into the router).
You'll also need cables for all your devices, such as HDMI or VGA cables to plug into projectors/monitors.
Finally, you'll need a wireless access point (or access points) for wireless devices. These are great for making sure your staff, volunteers, and the congregation has easy access to the Internet.
The last piece of equipment you will need for your church network is a switch. A switch helps you connect two or more devices, just like a router does by sending signals from one device to the other. For most churches with 10-20 computers, 1-2 switches are fine (especially if your office space is small). However, servers and printers may require more than 1 switch.
Connecting Your Devices & Setting Up Wireless
Most of the above equipment is pretty easy to install and will come with step-by-step instructions. When you have your router set up, you can start connecting your devices! You can either run an ethernet cable from one device to another or use wireless technology.
I would suggest going wireless as it is more convenient for your staff, volunteers, and congregation. You will be able to choose a name for your wireless network – go with something simple!
Setting up your wireless network is easier than you think. You will just need to rename it then put in the password you want to use and turn it on. Some devices, such as projectors, may not have wireless capabilities so you will need to connect them with an ethernet cable instead.
However, a lot of newer ones do come with this functionality in case you decide to implement wireless technology into your sermons.
Keeping It Secure
Keeping your church network secure is one of the most important things to do to keep it running smoothly. So here is a checklist of things you will want to make sure to do:
First off, you should change all the default passwords for all devices because they are usually very easy to hack if left unchanged (in fact, hackers use these passwords when they try to hack into wireless networks).
Next, make sure your routers are properly configured to deal with the amount of traffic you expect to go through it. If your network is not used, keep it turned off and make sure your staff knows how to minimize the amount of time the wireless access point (or points) is left open (i.e. when using a guest network).
If you use wireless technology, you want to keep its activity secure. Make sure the wireless signal strength is set at a maximum so it doesn't go too far outside your church building.
You should also protect against viruses, scams, and malware by updating all of your software on all of your devices regularly. If any suspicious activity is detected, wipe the hard drive or install new software.
Lastly, you want to protect your wireless networks so they aren't hacked by anyone outside the church walls. One way of doing this is changing your router's default login information and setting up a strong password on both the router and access points. You should also change the frequency that your network broadcasts on (2.4 GHz is not as secure as 5 GHz).
Making It Official
Now that you've set up all the equipment and created your wireless network, it's time to train your staff and volunteers. This is a pretty important step as you want everyone to be on the same page when it comes to using your church's wireless network.
I suggest having a meeting and showing them where everything is and how it works. Make sure everyone knows the password and how to connect their devices. This will help to eliminate many of the common mistakes people make on church networks.
Once you feel like your staff and volunteers know what they're doing, decide when you want to enforce the rules on your network – the sooner the better because this will keep everyone in line who uses your church's wireless network.
In addition, you want to have an agreement with those who plan on using the wireless network (volunteers, staff, etc.). You do not want a guest to access a computer that has confidential information on it or download anything that could potentially harm your church's equipment or network.
You will also need to establish if the church network/equipment can be used for personal use or not.
What Benefits Are There To a Wireless Network?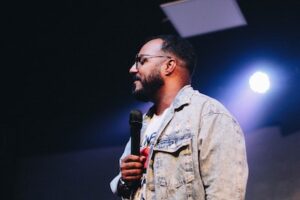 For starters, those who use devices in sermons or presentations can now connect them easier. If needed, you can provide them with a flash drive that contains the sermon slides but make sure there are not too many to fit on one flash drive.
If there is no way for them to connect to your wireless network, they will need to change their presentation at home and give it to you ahead of time so you can upload it to the server.
A wireless computer network will also benefit your services by enabling people to move around while doing a presentation. For example, if you have a live band in your service but the keyboard player needs to see slides of song lyrics on-screen, they can do so by connecting their laptop or tablet wirelessly through your network.
Your network can also be used to do live streams of your service to those who are unable to attend in person. This offers opportunities for you to serve and teach even more people!
You can also set up a wireless microphone that is connected to your computer and speakers to broadcast music, announcements, and live services.
Your network can also be used by youth who wish to do game nights, movie nights, and other activities that require the use of presentation software (i.e. Prezi), live video streaming (video calling services like Skype), and sound (i.e. music playing on speakers or YouTube videos)
What Can I Do To Protect My Church From Online Harm?
This is probably the biggest question and concern leaders have when considering a computer network. It's important to implement rules onto your wireless network that will protect your church and its users. Some of these rules could include:
Limiting access time to specific hours, if possible. If you have services at 8 AM and 6 PM but there are also school classes throughout the day, consider blocking its access to students so they don't have distractions.
Protect your folders and files by requiring a password and username for those who wish to access your cloud storage.
Blocking illegal file sharing sites (torrenting).
Limiting the internet speed of guests who are using your wireless network. This is a great way to discourage people from streaming videos or downloading large files that will slow down the performance of your internet connection for other users.
Banning social media sites such as Facebook and Twitter to reduce distractions or unwanted content.
Blocking websites that might be inappropriate for your church or students, such as pornography and violent content. This doesn't necessarily mean blocking all non-church sites, but it could mean allowing access to certain pages and not others.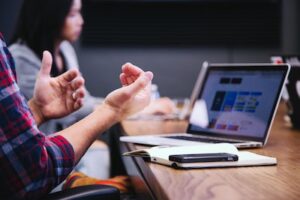 No matter how you choose to implement a computer network for your church, be sure to let everyone know about your rules and how they can stay safe online.
Once everything is set up and everyone is comfortable using it, you will see exactly how useful and safe your new network is. And that is it! You now have the rundown of what you need to get a computer network started for your church, enjoy!
Learn more about how to thrive as a Church creative here!