Can I Request or Suggest New Songs to be Added to CCLI Song Select
Are you an independent artist, worship leader, or church looking for new material to add to your CCLI Song Select subscription? If so, you may be wondering about the process of requesting or suggesting that songs be added to the library. While it might seem like a daunting task at first, the good news is that there are ways to get new content into the system – and in this blog post we'll show you how!
We'll cover topics such as who can suggest music, and what criteria songs must meet for acceptance and then answer some frequently asked questions in order to bring clarity on whether or not it is possible for you (or someone else) to request that specific songs become available within CCLI Song Select. We'll demonstrate exactly what needed documents may need to be compiled into an "Artist Packet" when seeking out titles available on CCLI's SongSelect database as well as address other key areas such as the review process by CCLI, accepted sources, and copyrights/licensing policies. Plus, we'll provide helpful tips along the way and answer any additional questions posed by readers!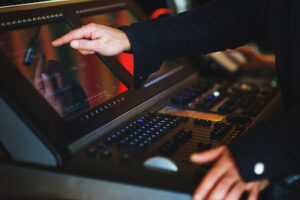 Submitting a Request
If you would like to suggest that a certain song be added to CCLI Song Select, you can either contact the CCLI Support Team or submit a song request. Here is how you submit a request.
Once you have identified the song that you'd like to request or suggest for addition to CCLI Song Select, the next step is to submit your request.
You can submit a song request in two ways: by filling out an online form or by emailing CCLI's Song Delivery team directly. For more information on these methods, please read through the following sections.
Submitting a Request via Online Form: To submit your request, visit CCLI's Song Request page and fill out the online form. The form requires you to enter the title and composer of the song you're requesting as well as details about why it should be added to CCLI Song Select. Once your form has been submitted, CCLI's Song Delivery team will review it and decide whether to add the song to the database.
Submitting a Request via Email: If you would prefer to submit your request via email, please contact CCLI's Song Delivery team at songdeliveryteam@ccli.com and provide them with the title and composer of the song you're requesting as well as details about why it should be added to CCLI Song Select. The team will review your request and decide whether to add the song to their database.
Please note that adding a song to CCLI Song Select is not guaranteed, so please allow several business days for a response from the team. In the meantime, you can continue searching for other songs to request or suggest.
What Exactly is CCLI
CCLI Song Select is a comprehensive licensing service from Christian Copyright Licensing, Inc. (CCLI). With CCLI Song Select, churches, schools, and other organizations can obtain licenses for the use of songs in worship services, school programs and other special events. The CCLI Song Select service includes an extensive catalog of over 400,000 songs from more than 150,000 songwriters and composers. With CCLI Song Select, churches and other organizations can quickly and easily obtain the required permission to use songs from virtually any artist or publisher.
The service also provides access to instrumental versions of popular Christian worship songs for accompaniment purposes. In addition, CCLI Song Select offers an online portal where users can manage their licenses, search for songs, and access downloadable song resources. With CCLI Song Select, churches and other organizations have the assurance that they are legally allowed to use any music or song in their services or events. This allows them to focus on providing inspiring worship experiences without having to worry about copyright infringement. With CCLI Song Select, churches can enjoy the convenience of obtaining all of the licenses they need in one place.
How to Use CCLI
Using CCLI Song Select is simple. First, create an account and sign in to your CCLI Profile. Once you're signed in, select the "Songs" tab from the top menu and search for a song you wish to purchase or preview. When you find one that fits your needs, click on it to view more information such as lyrics, chords, and video. Click the "Buy" button to purchase the song for use in your worship services, or click the "Preview" button to listen to a sample of the song before you make a decision.
Once you've purchased the song, click on it again from within your CCLI Profile to view and print out licenses, lyrics, chords or video for use in your services or productions. You can also share the song with other users in your church who have CCLI accounts to help them prepare for services and add it to their personal library of worship music.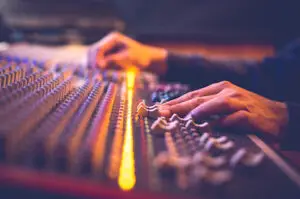 FAQs
Can you sing any song in church without copyright infringement?
According to U.S. copyright law, churches are exempt from some of the restrictions imposed by copyright law when it comes to singing copyrighted songs during worship services. This exemption allows churches to perform musical works with certain limitations, such as not allowing recordings or broadcasts of the performance and ensuring that the performance is only for a non-profit religious gathering.
What does copyright mean?
Copyright is a form of intellectual property protection that grants creators exclusive rights over their creative works. It gives the creator control over who can reproduce, distribute, and make derivatives of their work. Generally speaking, copyright applies to any original expression fixed in tangible form such as music, literature, artwork, and software.
Conclusion
CCLI Song Select is an invaluable resource for churches looking to access quality, legally licensed music and resources quickly and easily. It provides a simple, reliable way to search for and purchase music without the hassle of searching multiple websites or worrying about copyright infringement. With CCLI Song Select, you can easily find the perfect song for your church's worship services.
If you still have any questions about how to use CCLI Song Select, you can always contact their customer service team at support@ccli.com. They will be more than happy to answer any questions and help you get the most out of your CCLI experience.