10 Tools Every Praise and Worship Leader Should Have
Praise and worship leaders play a critical role in church services, by spreading the word of God and helping foster meaningful connection between the congregation and the divine. As such, it is important that these leaders have access to all of the essential tools they need for success. This blog post outlines 10 must-haves for any praise and worship leader in order to ensure their services provide a powerful experience each time. From musical instruments to leading apps and devices, each item offers something unique that helps facilitate inspiring music ministry work within any Church setting. Read on as we walk through what every Praise and Worship leader should stock up on right away!
The Top 10 Essential Tools for Every Praise and Worship Leader
Praise and worship leaders have a big job – they're responsible for leading the congregation in meaningful, powerful worship. To do this well, it helps to have certain tools at their disposal. Here are 10 essential tools every pra
ise and worship leader should have:
A good set of songbooks – Nothing beats having physical copies of song lyrics on hand. This makes it easier to find the right song for each moment or to make quick changes during practice and services.
A quality PA system – Having a good PA system is key for any worship leader, because this ensures that all members of the congregation can hear clearly no matter where they are in the building.
A mixer board – Mixer boards are useful for creating balanced sound levels and controlling the volume on various instruments or vocals.
Wireless microphone – A wireless microphone is a must-have for any praise and worship leader who needs to move around during services.
Digital audio workstation (DAW) – A DAW allows the worship leader to record, process, mix, and master audio for services and practice sessions.
A laptop – Many worship leaders use a laptop to access lyrics, music scores, or sound files during services and practices.
Quality headphones – Quality headphones are important for monitoring the sound levels while performing or mixing audio in real time.
A portable PA system – Portable PA systems are great for services that take place in venues without permanent sound systems.
Stage lighting – Having good stage lighting is essential for setting the right atmosphere during services and special events.
A digital piano – An electronic keyboard or digital piano allows the worship leader to practice with accompaniment tracks or recorded instruments, which can be useful for rehearsals or service preparation.
Having the right tools and equipment is essential for any worship leader. With these 10 essential items, praise and worship leaders can ensure that their services are enjoyable and fulfilling for all members of the congregation. Next we are going to walk through creating a good set, picking the right laptop and headphones!
Creating a Good Set
Creating a good set of songbooks for praise and worship can be a daunting task. There are many factors to consider when deciding which songs should be included. The following tips will help guide you in creating the best possible songbook:
Choose songs that represent your congregation's theology. Use hymns and contemporary worship songs that express the beliefs and values of your church.
Choose songs that reflect the diversity of the congregation. Include songs that represent different cultures and backgrounds to better reflect the full range of people in your church.
Choose songs with lyrical depth and theological accuracy. Make sure that you are selecting hymns, contemporary worship music, or gospel music that is more than just catchy and pleasing to the ear, but also has depth of theological content.
Make sure your songbook is organized in an easy-to-use format that allows for quick access and navigation. Consider using both titles and topics as search criteria, to make it easier for people to find songs they are looking for quickly.
Ensure that you have appropriate copyright clearance. Make sure you are publishing and distributing only music for which you have permission or rights to use.
By following these steps, you can create a high-quality songbook that will serve your congregation well in its worship and praise of God. With the right songs, an organized format, and appropriate permissions, your church should be able to en
gage in meaningful and uplifting praise and worship.
Best Laptop For a Praise and Worship L
eader
When it comes to laptops for praise and worship leaders, there are several factors that need to be taken into account. From portability and durability to cost-effectiveness and ease of use, the laptop you choose needs to meet all of your specific requirements. Here is a brief guide on some of the features you should look for when selecting the best laptop for a praise and worship leader:
Portability – As a praise and worship leader, you often need to carry your laptop with you to different venues. Look for lightweight designs that make it easy to transport the laptop from place to place with minimal effort.
Durability – Your laptop needs to be able to withstand wear and tear as it is moved around and used for different sessions. Look for laptops with robust construction, reinforced corners, and shock-absorbing materials to protect it against damage from potential drops or bumps.
Cost-effectiveness – Choose a laptop that is within your budget but also provides good value for money by offering the features you need. Make sure you consider both the upfront cost as well as the cost of any accessories you may need in the long run.
Ease of Use – Consider the user experience and look for a laptop that is easy to use and navigate. Check how intuitive the built-in software is, if there are any useful shortcut keys or hotkeys available, and if it has a comfortable keyboard design.
These are just some of the features you should consider when selecting the best laptop for a praise and worship leader. Make sure to take your time in researching laptops that meet your specific requirements, so you can find one that suits both your needs and budget. With the right laptop, you will be able to easily manage all of your tasks as a praise and worship leader.
Best Headphones For a Praise and Worship Leader
For a praise and worship leader, sound quality is paramount in achieving the best performance. It is essential for them to be able to hear every detail of the music they're performing. The best headphones for this job should provide excellent sound clarity, comfort, and noise isolation so that the leader can focus on their practice without distraction.
Some of the features to look for in the best headphones include frequency response, noise cancellation, and soundstage. Frequency response is important because it determines how well the headphone can recreate different frequencies of sound. Noise cancellation technology helps filter out background noise so that you can focus on your practice without distractions. Lastly, a good soundstage allows the listener to experience music in three-dimensional space, allowing them to get a fuller, more immersive experience.
When shopping for the best headphones, be sure to read reviews from other praise and worship leaders to see which ones they have had success with. This will help you narrow down your choices so that you can make an informed decision. Additionally, consider comfort as some headphones can become uncomfortable after long periods of use. Ultimately, the best headphones for a praise and worship leader should provide excellent sound clarity, comfort, and noise isolation so that they can get the most out of their performance. With the right pair of headphones, you'll be sure to have a successful practice session every time.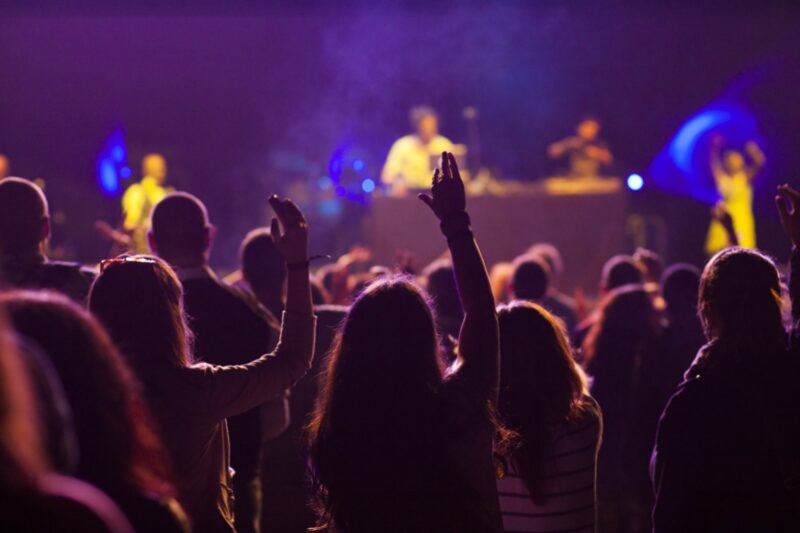 In Closing
In conclusion, the ten tools a praise and worship leader needs to master are essential for success in leading music in a church or other religious organization as they help ensure that the session is conducted professionally. Not only will it make things significantly easier for the leader, but it can also create a more engaging experience for members of any faith. To be effective, these tools must be used together to get the most out of any session. For those still setting out on their journey as a praise and worship leader, rest assured that with patience and dedication these tools can help to put them on the right path to musical success. With the ultimate goal of enhancing the spiritual experience of music while spreading love and devotion, these top ten tools should become lifelong allies for any praise and worship leader.
FAQs
How many songs should you sing for worship?
Generally, if your service is longer than one hour, it's best to plan for at least three or four songs – maybe even five if you have a lot of time available.
How do I choose songs for worship?
You want to select something that will edify your congregation. Think of songs that have biblical themes and lyrical content that can direct your congregation's attention back to God. You may also consider selecting songs that are familiar to many members in your church, such as traditional hymns.