A Comprehensive Guide to Using ProPresenter for Church
In today's digital age, houses of worship are embracing technology to enhance their services. ProPresenter, a powerful multimedia presentation software, has become an indispensable tool for churches looking to create engaging and impactful worship experiences.
Whether you're a seasoned church tech expert or just starting, this guide will walk you through how to use ProPresenter for church services effectively.
ProPresenter is more than just projection software; it's a dynamic tool that helps you integrate lyrics, videos, and interactive elements seamlessly into your church services. This comprehensive guide will help you harness the full potential of ProPresenter, ensuring your congregation's spiritual journey is supported by state-of-the-art visuals and multimedia.
ProPresenter, with its intuitive design and powerful capabilities, has the potential to revolutionize the way your church conducts its services. However, to truly harness its full potential, you need to start with the basics. Here, we'll walk you through the essential steps to get started with ProPresenter.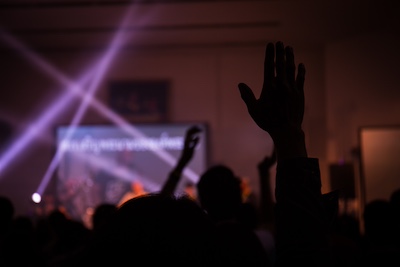 Installation and Setup
Before you can dive into the world of ProPresenter, you'll need to install and set up the software on your computer. This process is relatively straightforward, but it's essential to ensure everything runs smoothly. Here's what you need to do:
Download the Software
Begin by visiting the official ProPresenter website. There, you'll find the software available for both Mac and Windows. Click on the appropriate version to start the download.
Installation Wizard
Once the download is complete, locate the installation file and double-click it. This will launch the installation wizard, which will guide you through the setup process. Follow the prompts to install the software on your computer.
License Activation
After installation, you'll need to activate your license. This step typically involves entering a license key or verifying your purchase through the ProPresenter website.
Initial Configuration
Upon launching ProPresenter for the first time, you may be prompted to configure some initial settings, such as display preferences and resolution. Ensure these settings align with your computer and the display equipment you'll be using during church services.
Content Library
ProPresenter offers a Content Library that includes pre-built templates, media, and resources. Take some time to explore this library and see if there are any assets you'd like to use in your presentations.
User Interface
Understanding the ProPresenter user interface is essential for a smooth and efficient experience. The software's interface is user-friendly, but it helps to know your way around. Here are the main areas you should familiarize yourself with:
Slide Editor
The Slide Editor is where you'll work on your individual slides. This is where you can add text, images, videos, and other elements. You can arrange and design your slides here to create engaging presentations.
Media Bin
The Media Bin is your central repository for multimedia assets. This is where you'll import and organize your church's songs, images, and videos. Having everything in one place ensures easy access during your services.
Output
The Output section is where you control what your audience sees. It's the "live" display of your presentation. You can switch between different slides, display lyrics, and control video playback from this area.
Creating a New Presentation
With ProPresenter, creating a new presentation is a breeze. Whether it's for your Sunday service, a special event, or weekly announcements, the software allows you to craft and save your presentations easily. Here's how to do it:
Open ProPresenter: Launch ProPresenter on your computer.
Create a New Presentation: In the software, locate and select the option to create a new presentation.
Select Template: You can choose from various pre-designed templates or start with a blank canvas. Templates are especially helpful for streamlining your design and maintaining a consistent look for your church's presentations.
Add Slides: Begin adding slides to your presentation. This is where you can insert song lyrics, Bible verses, images, videos, and more. Simply select the type of content you want to add and start creating your slides.
Save Your Work: Once your presentation is ready, make sure to save it for future use. This ensures you can easily access and edit your presentations as needed.
Importing Content
ProPresenter's content import feature is incredibly useful for churches. It enables you to bring your songs, images, and videos into the software, making them readily available for your presentations. Here's how to go about it:
Access the Media Bin: Open the Media Bin within ProPresenter.
Import Media: Find the option to import media. This might involve selecting files from your computer or a connected storage device.
Organize Content: After importing, take the time to organize your content within the Media Bin. Create folders or categories to keep your media assets well-structured and easy to find.
Use in Presentations: When building your presentations, you can easily access your imported content from the Media Bin and add it to your slides.
With a solid foundation in these essential aspects of ProPresenter, you'll be well-prepared to create engaging and visually compelling church presentations that enhance the worship experience for your congregation.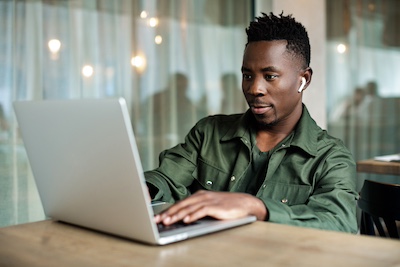 How to Use ProPresenter for Church
Now that you've successfully set up ProPresenter, let's delve into the practical aspects of utilizing this software during your church services. Here's a breakdown of the key functionalities and features that ProPresenter offers:
Presenting Lyrics
One of the primary functions of ProPresenter is to elegantly display song lyrics during worship. Learn how to import your church's song lyrics and project them beautifully on the screen, enhancing the congregation's singing experience.
Integrating Videos
To take your sermons or worship sessions to the next level, you can seamlessly incorporate videos into your ProPresenter presentations. This section will guide you on how to integrate videos and effectively manage them during your presentations, ensuring a seamless multimedia experience for your congregation.
Creating Dynamic Slides
ProPresenter's versatility allows you to craft dynamic slides that can include Bible verses, inspirational quotes, and announcements. Discover how to design visually engaging slides that capture your congregation's attention and enrich your church services.
Stage Display
For the benefit of your church's worship team, ProPresenter provides a stage display feature. Gain a comprehensive understanding of how to set up and utilize this feature effectively, ensuring that your worship leaders have the visual cues they need to deliver seamless and impactful services.
Live Streaming
In today's digital age, live streaming has become an essential part of reaching a broader audience. Learn how to seamlessly integrate ProPresenter with popular live-streaming platforms, expanding the reach of your church's services to a global audience.
Troubleshooting
Even the most reliable technology can encounter issues from time to time. This section will help you identify and troubleshoot common problems that may arise during your church services. By being prepared and knowing how to resolve issues swiftly, you can ensure that your presentations run smoothly and without disruptions.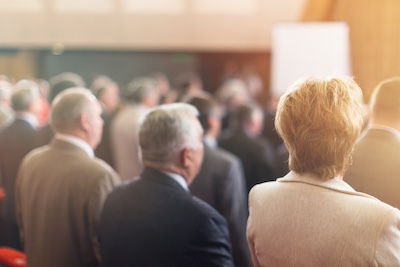 Conclusion
Using ProPresenter for church services can significantly enhance the worship experience, elevating it to a new level of engagement and impact. By following this comprehensive guide, you'll not only become proficient in the art of multimedia presentation but also have the tools to create presentations that resonate with your congregation, leaving a lasting impression.
Embrace the power of technology to further your church's mission of spreading faith, love, and unity, and connect with your community on a deeper and more meaningful level than ever before.
FAQs
What are the minimum system requirements for ProPresenter?
ProPresenter typically requires a Mac or Windows computer with a multicore processor, a good amount of RAM, and dedicated graphics. Check the official website for specific requirements, ensuring your system is optimally configured for ProPresenter's smooth operation.
Can I use ProPresenter with my existing church software?
ProPresenter is compatible with various church software and hardware. Integration can vary, so it's best to consult ProPresenter's support resources or your existing software's documentation for seamless collaboration and enhanced functionality.
How do I get support for ProPresenter-related issues?
ProPresenter offers extensive support resources, including video tutorials, user guides, and a dedicated support team, ensuring that assistance is readily available when you encounter any issues. You can also explore user forums for community-driven assistance, fostering a collaborative environment for problem-solving.
Can I customize ProPresenter's interface to match my church's branding?
Yes, ProPresenter allows for a high degree of customization, granting you the flexibility to create templates and themes that align seamlessly with your church's unique branding, enhancing the visual coherence of your presentations.
Is ProPresenter budget-friendly?
ProPresenter offers a range of pricing options, including more budget-friendly versions, making it accessible to churches with varying financial resources. While it provides advanced features, it also caters to the needs of churches on a tighter budget, ensuring that churches of all sizes can benefit from its capabilities.