How CCLI Benefits Churches
It's not like the good old days when you could just open a hymnal and start singing. Now, churches have to pay for the ability to use popular music and worship songs in their services. That's where CCLI comes in. One of the best benefits is that CCLI is a company that provides churches with legal authorization for using copyrighted materials. This would include music and videos.
If a new church uses music and videos without permission due to a lack of knowledge. This new church still would face a significant lawsuit. However, CCLI can help by granting legal permission to use copyrighted material. They also provide access to public domain songs.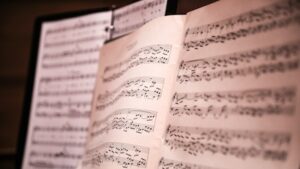 Define CCLI
Christian Copyright Licensing International (CCLI) is a service that helps churches stay legally compliant when it comes to using copyrighted material. CCLI works to provide churches with licenses that permit them to use songs and videos in their ministry. By purchasing a license, churches are granted the right to legally use copyrighted materials without facing any legal repercussions.
It is important to know what CCLI stands for and its necessity of it. It is a true benefit for the local church and saves a lot of time for many church ministers who do not have time for lengthy searches and getting copyright approval. Many ministers nowadays are not full-time or paid; they are simply called to serve the Lord Jesus Christ. Therefore, anything that saves time is a benefit.
What Are The Benefits Of Churches Having CCLI?
The benefit of a church being a CCLI member is that it saves churches from potential legal fees and issues related to copyright infringement. CCLI helps you navigate through the muddy waters of copyright infringement laws and more like that. Here are the top reasons to be a CCLI member:
Churches are offered a way to license content including media, praise and worship music, and other resources that are copyrighted with CCLI.
CCLI makes it simple for churches to get permission to use copyrighted material in their services. It may appear like a lot of effort and too commercial to contemplate rights and royalties. When you as the minister are simply utilizing songs and media content for worship services with little effort. It is appreciated.
CCLI simplifies the process of paying all the relevant artists, publishers, and other owners. Furthermore, CCLI protects churches from any legal issues associated with copyright infringement.
A simple music minister founded CCLI
Although CCLI is a well-known organization today, it had humble beginnings. In 1984, a pastor in Portland, Oregon learned of a copyright lawsuit against churches in Chicago. Worried that his church would be affected, the pastor asked his music minister, Howard Rachinski, to take charge and find a solution.
A year later, Howard transformed his concept of obtaining blanket permission for church activities into a company called Starpraise Ministries. This company eventually evolved into Christian Copyright Licensing, Inc., which currently serves over 250,000 churches worldwide.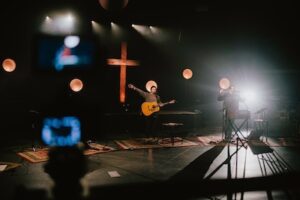 CCLI supports local musicians and ministers in the fees that are paid.
Although it may not feel personal to pay for licensing through organizations and businesses, it is important to remember that it does have a personal impact. By properly managing and respecting copyright, we can support the songwriters who dedicate their time and effort to creating meaningful worship music that touches the lives of people around the world. It is essential to recognize and honor their hard work and talent.
CCLI offers a simple method to compensate individuals for their essential work. It is worth noting that many of them are ministers, just like those who sing their songs in churches every week.
The Size of your church sets the blanket licensing for pricing.
CCLI offers an annual licensing fee for churches and organizations, such as schools, to cover their use of copyrighted material for the entire year, simplifying the process of paying for worship media resources instead of paying for each song or individual use.
The pricing of the CCLI Copyright License is customized to the size of each customer entity, making it more cost-effective. For instance, a church with 1,000 members will pay $564.00 per year for a general CCLI Copyright License, while a church with 500 members will pay only $462.00.
Reporting your usage of songs or other content covered by your CCLI license accurately is essential.
It is important to report the songs used during weekly services, even though you only have to pay for CCLI once per year and do not have to pay for each song used separately. You may also want to check if your automatic reporting system is functioning properly.
Several church presentation software and organization products, such as Planning Center Online, provide reports that are either exportable or can be linked directly to your CCLI account for automatic reporting. It is crucial to submit accurate reports to ensure the writers and copyright owners associated with your chosen songs and resources receive proper compensation.
A worship Leaders dream is the CCLI's Song Select Service
You no longer need to manually type or copy and paste lyrics to make worship media slides; similarly, searching for chord charts and sheet music online should no longer waste your time. CCLI SongSelect streamlines everything by offering lyrics, chord charts, and lead/vocal sheets all in one place.
By adding SongSelect to your CCLI Copyright License, you can easily access and print worship song sheets in any key, or use digital copies. You can log in to your SongSelect account and directly pull lyrics into your worship software. SongSelect also integrates with organizational tools like Planning Center Online, making it simple to distribute these resources to your worship team. CCLI's Rehearsal License assures that this distribution is legal.
A church can live stream and use CCLI
In 2020 and beyond, live streaming has become more important for ministries. However, obtaining copyright licensing for live performances during worship services is already complicated, and getting permission for live streaming is even more so.
Previously, our church was able to stream and post our worship services without any issues. However, CCLI now provides a new Streaming License that can cover all streaming activities and website postings related to worship services. The Streaming Plus add-on can also cover master recordings, such as multitrack stems used for worship bands.
CCLI's website has available to members email and phone support
Although everything mentioned may be beneficial, you might have specific questions or concerns related to your organization or ministry. If you already have CCLI but require assistance with something, you can rest assured that it is easy to contact them.
On their website, you can effortlessly send a message to their team or call them directly during their business hours for phone support.
Video and film licensing along with quick access to video content is offered through CCLI
When pastors use video clips as part of their messages or worship services, they must obtain copyright permission. Fortunately, CCLI offers coverage through its Church Video License to make this process easier. With this, you can access and stream clips from various sources, such as YouTube or Vimeo, without worrying about copyright infringement.
The ScreenVue service by CCLI provides immediate access to a vast collection of films, including those from Christian, independent, and major Hollywood studios. It is an excellent resource for discovering movie scenes that match specific sermon themes and seeing how other churches utilize them. Additionally, the Church Video License covers the copyrights.
When your church is having a conference or one-time gathering a CCLI special License is offered.
CCLI offers a special pricing plan that begins at $38.00 for events with fewer than 24 attendees or $295.00 for events with 1,000 attendees. Event planners who organize special events or annual conferences. This plan takes into account the fact that the usage of worship song resources is different for such events compared to weekly church services.
Having a CCLI license allows your church to concentrate on its mission and core values without being concerned about copyright violations. CCLI offers a wide variety of options that make obtaining permission for copyrighted materials much easier and faster. With their assistance, you can ensure that your church adheres to legal regulations while still having
Investing in a CCLI license is crucial for churches. The CCLI licensure ensures their services are adhering to copyright laws and providing worship experiences for their members. The benefits of this are significant, and ultimately, will be a valuable investment for the church.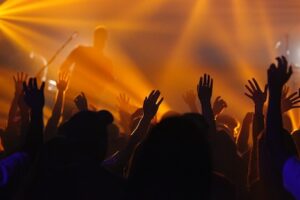 Conclusion
Having a CCLI license is an invaluable investment for any church. It provides churches with the tools they need to make sure that their services are fully compliant with copyright laws.  It also keeps the church better equipped to serve its members. With Planning Center Online, access to copyright-free content becomes easier and more reliable.  While it makes it more convenient than ever before. Investing in this license will help the church to focus on its mission without worrying about copyright issues. Not only does CCLI guarantee legal compliance. It also offers plenty of benefits and features that make it a great investment for any church.