Important Church Live Streaming Equipment
It may be surprising to some people that you can stream a church service with just your smartphone. It is possible to live stream a church service, conference, or sermon with an iPhone or Android phone. However, if you want to have the best quality and clarity for your money, that is possible as well.
So, what equipment do I need to live stream a church service? Several pieces of equipment will provide an easy recording experience and a clear outcome. Some of the equipment you will need to include a camera, tripod, microphone, audio mixer, computer, and internet or WiFi. 
In this article, I will be highlighting the best equipment for both simple and complex live streams.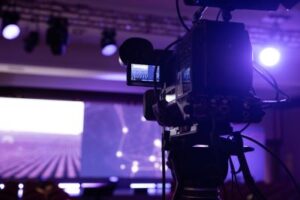 Importance of Live Streaming
Did you know that there are over 8,000 churches live streaming their services online? I imagine that many of us have found out about this major trend in the Christian community and wondered: "What equipment do I need to live stream a church service?"
There's no doubt that inviting people into your church who cannot physically be present is an incredible opportunity. It can allow more people to be involved in the service, have classes for some parishioners who are not under your roof or want to bring their children with them.
There are so many opportunities that I would recommend everyone look into live streaming at least one of their services. It doesn't matter the size or budget of your church. This guide is presented to help anyone create a good live stream.
Simple Live Stream Equipment
If you are going to stream live with your phone, I recommend using a video audio service such as google hangouts, zoom, Facebook live, etc.
If you are going to live stream your service you want to make sure you have social media platforms to stream on such as Facebook, Youtube, and a website.
Live streaming video from a smartphone to the internet is possible in a few easy steps:
1. Download a video audio app on your mobile device through one of these apps depending on your smartphone brand.
Google Play Store for Android devices
Apple App Store for iPhones and iPads
2. Once you have downloaded your app of choice, open it. It is important to familiarize yourself with how to work the platform correctly. You want to make sure visibility, audio, and timing are all in line.
3. If you are live streaming from your phone, make sure you have a tripod or some device to hold the phone steady. Although you could have someone hold it, that will generally cause the camera to shake and make sudden movements.
4. You also want to have a microphone. Although your smartphone will have an internal microphone, this will pick up way too much background noise. It is important to have a microphone that can localize the sound to just the music or the pastor, not slamming doors or crying babies.
5. Make sure you have good WiFi. Having WiFi in your church that can handle several devices running on it is key. Many churches will have public and private wifi so that the servers don't get overloaded. If the wifi lags this could cause glitches in the live stream.
6. Finally, you just want to designate a volunteer to set up, tear down, and monitor the live stream. This is a fairly easy job so many people in your congregation should be up for the challenge!
High-Quality Live Streaming Equipment
The first piece of equipment you'll need is a good quality camera. You'll want to make sure the camera has a good zoom feature, so you can capture important moments such as the pastor's sermon.
You'll also need a tripod to hold your camera in place and ensure that your video won't be shaky while you're recording it.
Someone to operate this camera. Many churches set live stream cameras and don't move them, or they stream in the camera shots from other cameras that are recording the service. While both are valid options, having a separate operated live stream camera will give your online viewers more precision.
Many times in live streams the camera might stop working or the pastor might go out of the frame and no one will know because the camera is not being maned. That is why we suggest having someone operate the live stream camera.
Your sound quality is just as important as your video quality, so you'll want to invest in a good microphone and speaker system for your live stream. If you're not sure which microphone to buy, consult with a church audio professional to get their recommendation.
If you're only using one camera, or if your service has more than three or four people on stage, then you might need to use a mixer.
A mixer takes all of the audio signals – from the preacher's microphone, the choir, the band, and so on – and blends them so that they come out of one channel. This is important because it ensures that all of the sounds during worship and the sermon are at a consistent volume level and that there are no audio feedback problems.
In addition to quality cameras and microphones, you will want a quality computer to run the video and audio footage through.
This computer needs to be high speed, up to date, and easy to use. Compatability is huge too. You want to use a computer that is compatible and works well with all the other devices you are using at your church.
Finally, you'll need a streaming service to broadcast your live stream to the world. There are many different services to choose from, so do your research and find one that fits your needs.
With the right equipment in hand, you'll be ready to capture your next church service.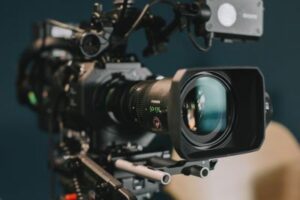 Test Everything
Once you have all the necessary equipment, it is important to test everything before the service. Make sure the computer is working properly and that the stream is running smoothly. This will help avoid any last-minute problems that could derail your service. This will avoid any last-minute stress for you or other members of your team.
Church services are a great way to connect with your congregation and share your message with the world. By lifestreaming your service, you can reach a wider audience and bring your church to the digital age. With the right equipment and preparation, you can make your church service available to anyone, anywhere.
Benefits of Church Live Streaming
Live streaming a church service allows the pastor to give his/her sermon in front of a live audience. Seeing their pastor on video talking about God and what He does for us will inspire your congregation.
Live streaming can help make people feel like they are involved in a community even if they can't attend service every Sunday.
Church live streaming is also important so that people who cannot attend your church can see what you are doing there. For example, if you have children's programming on Sunday morning, the grandparents who may not be able to get out of the house can watch their grandchildren perform.
For families with relatives who live far away, they might not be able to attend the service in person, but they can watch it live on their computer or phone. This makes them feel more connected to the church community and they might even be encouraged to start attending services when they can.
Misconceptions About Live Streaming Services
There are some common misconceptions about live streaming church services. These assumptions range from enabling your congregation, to not being biblical. However, these assumptions can be further from the truth. Here are a few misconceptions and why they do not hold up.
1) Live streaming is complicated and only for churches with a large budget
This is false. As stated earlier you can make your live stream as simple or complex as you want it to. As long as you have a phone and internet you can make it happen.
2) Live streaming is encouraging the congregation to "forsake the gathering together…"
That logic is not true. Many congregation members cannot come physically to church no matter the circumstance. In addition, most people who can and have the motivation to go in person, do so.
Live streaming is to reach those who can't come or who don't feel comfortable going to a church. Especially during a pandemic, it is important to provide alternative ways for people to feel a part of a church.
3) It is not Biblical
Again, not TRUE. Yes, the Bible does tell us to fellowship with other believers. This does not mean it has to be a church service. As the church, it is our job to make sure we facilitate fellowship in many different avenues.
Maybe, we have small groups. Or a care team that visits people at their houses regularly. It is up to us to facilitate fellowship. Live streaming service is just another way for the word to get out to those who need it.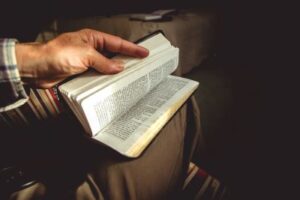 In Conclusion
There are many benefits to church live streaming and by using the right equipment, you can make your church service available to anyone, anywhere. With the help of this guide, you will be fully prepared to live stream your next church service.
Don't allow budget or judgment to determine if you want to live stream. You can live stream no matter the size or budget of your church.