Create a Powerful Service Flow With These Tips
Oftentimes, churches are always trying new ways to make their service more lively and engaging with the congregation. It can be a powerful thing to witness, and it can be even more powerful to participate. After spending time in my local church and getting to witness the evolution of our church service flow, I wanted to share tips that can be useful for churches of all sizes.
So, what are the 7 tips for creating a dynamic service flow? The most important tips to keep in mind are to not limit your congregation's imagination, trust the people you have empowered to be a part of the service flow, be willing to make mistakes (and plan your way out of them), have an open conversation, be ready to adjust your schedule, plan, and limit your expectations.
It is important to make sure the planning is not limited to what you can think up. You need to have a team of people help to come up with new ideas. Experienced team members can give tips to keep the service flow lively and engaging. This is a good way to keep people excited about the next service.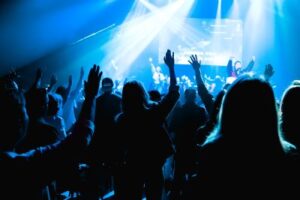 Important Tips to Help Create an Engaging Church Service
These tips are important to keep in mind when trying to create a dynamic church service, and can in return bring more life to your church.
1. Be Careful Not to Limit Your Congregation's Imagination
Make sure not to limit what you think may be good tips for the church service, as it is important for them to feel free to help make their church service more lively.
Having some form of restrictions, even if they are rules within the church, can at times harm the congregation.
2. Trust the People You Have Empowered to Be a Part of Service Flow
If you've managed to motivate and empower your congregation to take ownership in their church experience, trust them!
Give them tips on how they can get involved, help out from time to time, and encourage them to be creative. If you give them limits, they will most likely find a way around it.
3. Be Ready to Make Mistakes
This is probably the second most important tip to keep in mind: allow people to make mistakes! Inevitably someone will trip over themselves or bump into another person. If they are being kind, it can be accepted as an accident, but if they are being rude, try your best to have the person apologize.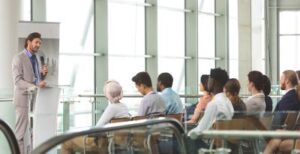 4. Have An Open Conversation
The most important trait to have as a church is the ability to be open. The pastor and other leaders should always feel comfortable asking for feedback from their congregation.
One experience that was related to me was when the pastor asked how we felt about shaking hands and greeting people before and after service. This opened up a conversation between everyone in attendance, especially those who preferred not to shake hands.
5. Be Ready to Adjust Your Schedule
If there is one reason why people would rather sleep in on Sunday morning instead of waking up bright and early for church, this is probably it: churches don't listen to congregations' needs.
As I mentioned earlier, the most important thing you can do as a church leader or member is listening to your congregation. And if something isn't working, the best thing to do is be willing to make a change.
6. Be Sure to Plan Ahead
When planning your church service ahead of time, be sure to think about challenges that may arise and what type of solutions you can implement beforehand.
If it is difficult for people to get to church or for those who need to leave early because they have places to go after church, make sure there's a way everyone can participate and not feel like an outsider.
7. Limit Your Expectations
If you have been putting time and effort into creating a service flow that works for your church, but it just isn't working out the way you wanted, do yourself a favor and don't expect everything to work perfectly from day one! It's going to take practice and dedication, so please don't give up if things aren't going as planned at first.
It's important to always think of new tips and tricks that can make service flow more engaging for everyone involved. There are times when I've tried new things in service that haven't worked out, but afterward, I was able to use this experience as feedback for future service flows.
Like with all tips and suggestions, remember not to take yourself too seriously! Many of these tips were shaped by my experiences at Westwood Church, so consider this a peek into our church culture!
How to Encourage Others to Be More Involved?
Encouraging church members to be more involved is important for church staff, church leaders, and anyone else who wants church life to stay alive.
Challenges related to keeping church attendance numbers high are constantly on the rise. The more church members there are, the better it is for the church's financial stability as well as its mission of spreading the gospel of Jesus Christ.
The church should encourage church members to be more involved, as it provides an opportunity for fellowship! We have prepared several tips and strategies for church leaders and church staff who want to encourage more involvement:
Offer church members the opportunity to get involved in church ministry groups or church programs. Their interest could be in differing areas. It has been shown that people would feel happier in church when they are involved in church life. This implies that the church staff should offer church members different opportunities to be more involved, so people can choose what is best for them.
Create a welcoming environment. People are twice as likely to go to church when they have the opportunity to get involved. Furthermore, church leaders and church staff should create a church environment, where church members feel comfortable. People want to be a part of church life, not church events.
Create a church atmosphere that will encourage church members to be more involved in church life. It is important for church leaders and church staff who want church life to stay alive, to create an atmosphere that will encourage people to get involved. The church should be a place where church members can learn and grow together.
Have church members interact with one another. There should be an opportunity for church members to interact with each other. The interaction will encourage church life. Church leaders and church staff should encourage church members to get involved in church activities. This will allow churchgoers to meet and know other church members.
Provide church members with a church newsletter that will encourage church life. Churchgoers should be informed about church programs and church events, which should be communicated through the church's monthly or weekly newsletter.
How Do You Grow a Small Church?
Growing a small church can be very challenging for church leaders. If the church is small, church leaders may need to confront some major issues on how to grow a small church.
Church leaders should do some research on church growth principles that work well with small church settings. Church growth principles can be tweaked or tailored specifically for small church settings by the leaders.
Some principles that church leaders can use in church planting and church revitalization include revising your church statement. Church leaders should offer new classes for learning and reducing operating costs. This allows church funds to be used on church outreach programs.
Church leaders will need to find ways to grow their small church by finding great ways how to grow a small church. With inspiration, passion, and persistence, church leaders can figure out effective strategies on how to grow a small church.
How Do You Lead an Impactful Worship?
The church is not able to influence its community when it does not lead impactful worship. Worship leaders are responsible for leading worship during church services.
The church's aim should be to lead its members in expressing their gratitude to God by singing, praying, reading the Scriptures, and offering thanksgiving. A church cannot achieve this goal without a capable and skillful worship leader.
If you are a church's leader for worship, it is important to understand the church congregation and their motives. Spend time with them so you can truly connect with them.
If your church uses musical instruments during church service, learn how to play at least one of these instruments well enough that it will not be considered as out of tune. Effective church lead for music should be able to play church hymns that reflect devotion and reverence.
Leaders must also be capable of running church programs well. Activities like church retreats and church camps, church activities, and church functions need strong leaders.
It is important to remember how difficult it is for a church congregation to come together and pray. The church leader should know what to do once the church members are together to achieve an impactful church service.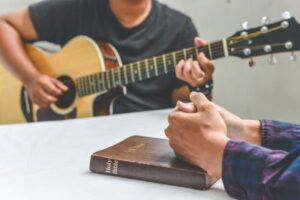 Conclusion
It is essential for church leaders to have good communication skills. Knowledge about church management and church administration is a necessity. Ministry staff needs to be able to give more precise instructions on how to create a dynamic service flow. It is the church leadership's goal to help the church congregation attain their aim of leading an impactful church service.